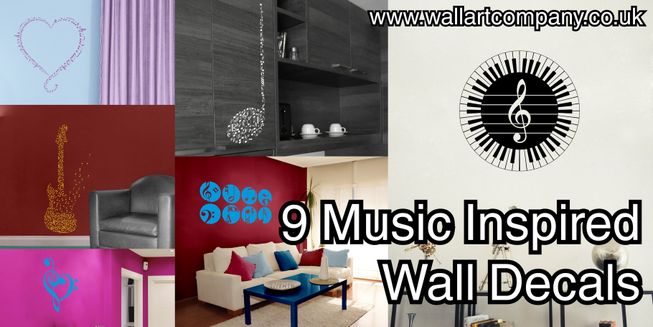 These musically inspired wall stickers are a great idea for those who love listening to and playing musical instruments. These are a must have for people that enjoy musical festival, theatre, gigs and live music that love having classical and contemporary designs in interior spaces.
Our Music Wall Art offers excellent quality at the most affordable vinyl prices.
We have a wide range of colours to choose from to coordinate with your space. We can also offer specialist vinyl we can order in for a personalised colour coordinating service for you mural.
9. 88 Keyed Piano Wall Art
The 88 key piano has a 1:1 ratio scale option to have the right size keys displayed on your wall!

8. Music Symbols in Circles Wall Art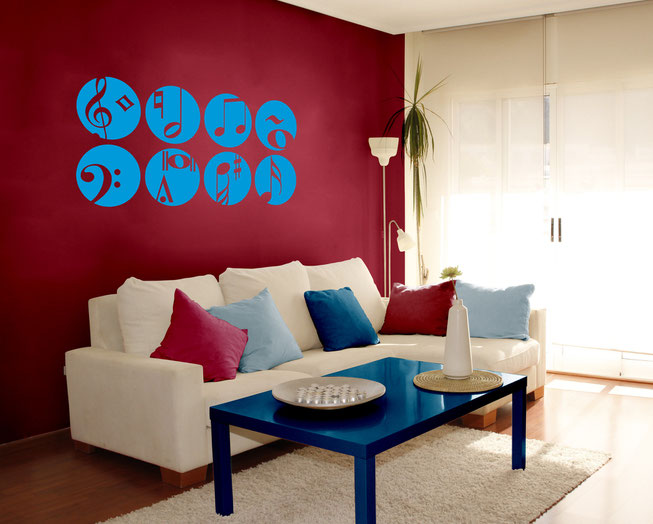 Elegantly simple music symbols and notes in circles. You can display them like this or re-organise them into any pattern you like.
7. Note made of notes Wall Art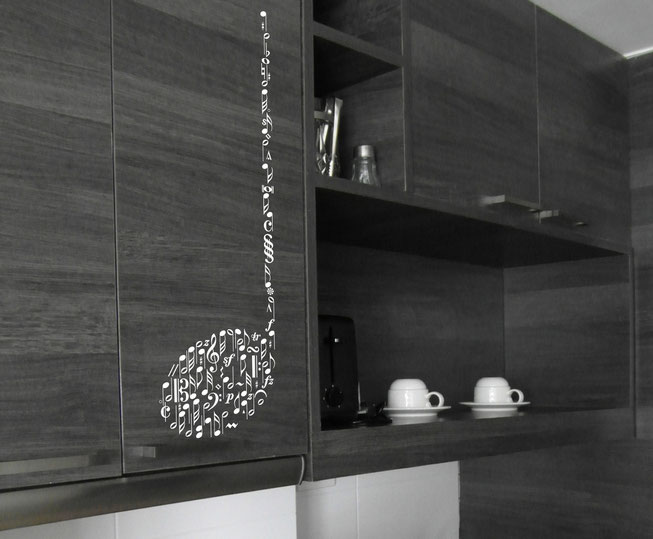 This sticker will impress you with the amount of collage detail of notes and musical symbols that make up the shape of the note. 
6. Love Heart with a Clef Wall Art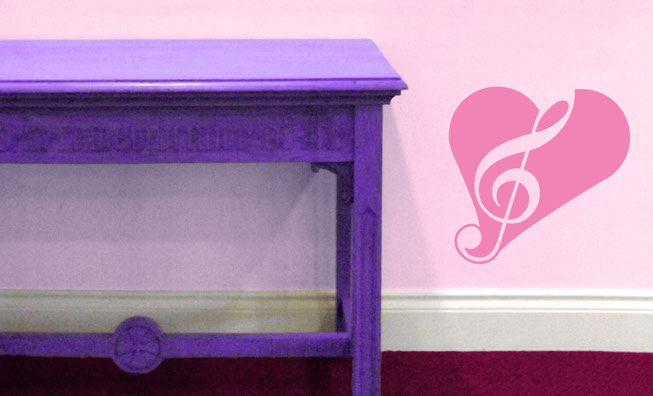 Cleft as part of the heart for music lovers that want a bold heart.
5. Treble Clef Heart Wall Art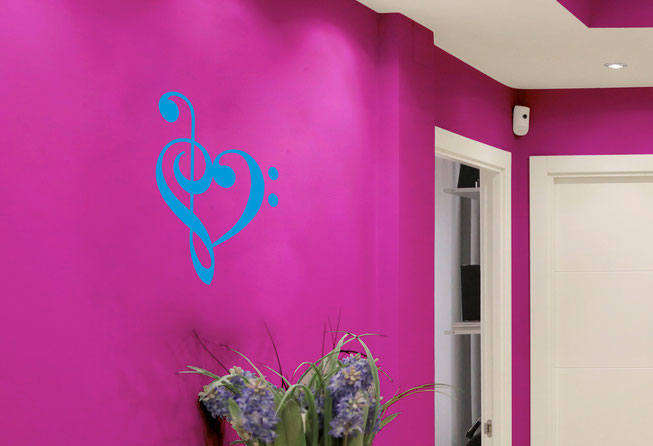 Elegant Treble clef and clef making a heart shape vinyl sticker.
---
Follow us and like us on Social Media
---
4. Heart made of Notes Wall Art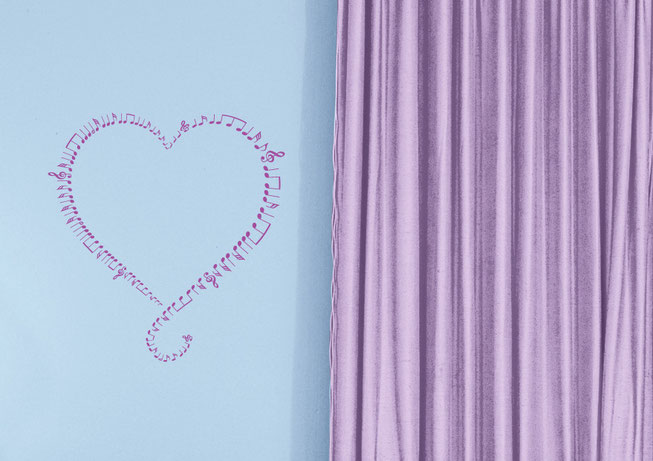 A cute heart made of notes on the edge.
3. Circle Music Wall Art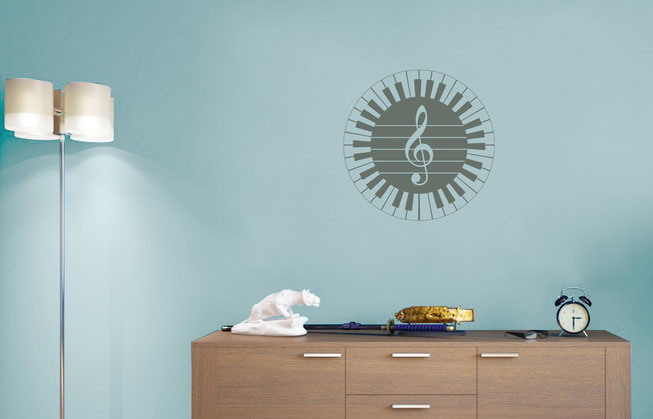 A piano keyboard with 66 keys surrounding a circle with bars for notes and a clef for a bold contemporary home design.
2. Piano Octave Wall Art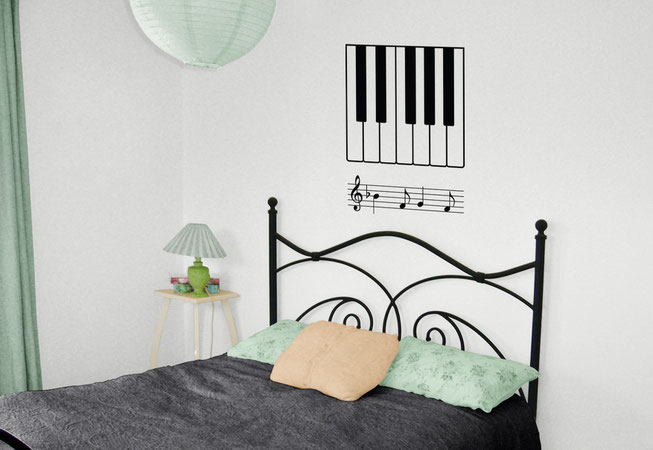 One piano octave with notes underneath with a simple song wall art sticker.
1. Fender Guitar Wall Art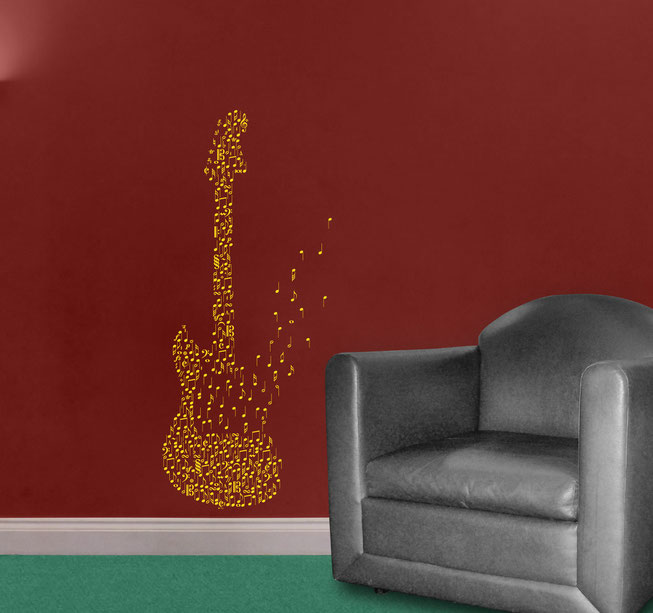 This Fender Guitar sticker is made of musical notes and symbols with an elegantly detailed feel about it. This would work well in any studio or a teenagers bedroom.