We have a few new personalised wedding wall art designs.
These are perfect for decorating your wedding venue to be photographed next to and your guests to admire.
They would also look great in bedrooms or living rooms next to your beautiful wedding photographs.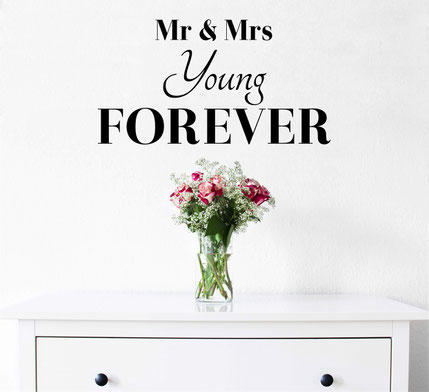 Our Mr & Mrs Forever and Mr & Mrs Welcome are personalised with your name and make a wonderful addition to your home as a newly married couple.
We also have Mrs & Mrs and Mr & Mr stickers in our collection for Lesbian and Gay couples.
Our just married stickers are wonderful for decorating the wedding venue and car.
It only takes a couple of minuets to put our just married decal on a car door or window and make a brilliant surprise for the newly married couple.
If you are going to decorate your venue please arrange the venue if you can put the stickers up before ordering them as they are all cut to order and can not be refunded.
What would you do with these wedding stickers?

Designed and Manufactured in Britian