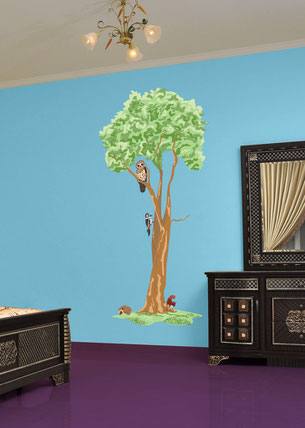 A colourful tree sitting on some grass vinyl wall art sticker. This set comes with decals animals for you to stick where you want!
The vinyl sticker set comes with a detailed tree and four woodland animals in creamy pastel shades. The British wildlife included in the tree set is an owl, woodpecker, hedgehog and squirrel. Brilliant for educating children and getting them excited about spotting these animals in the back-garden or out at the park.
---
The animals are also available as separate stickers, so you can also purchase the animals without buying the tree set. 

---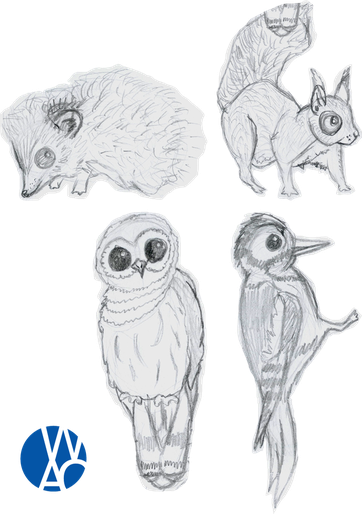 The animals were drawn on paper, scanned in and detail and colour were added on the computer. They all have the same cartoon big black eyes and use the same creamy colours in a blocked style pattern.
Currently we are working on a fox and have plans for some other animals to add to the collection. We can also take requests for animals if you would prefer different ones.

Designed and Manufactured in Britain