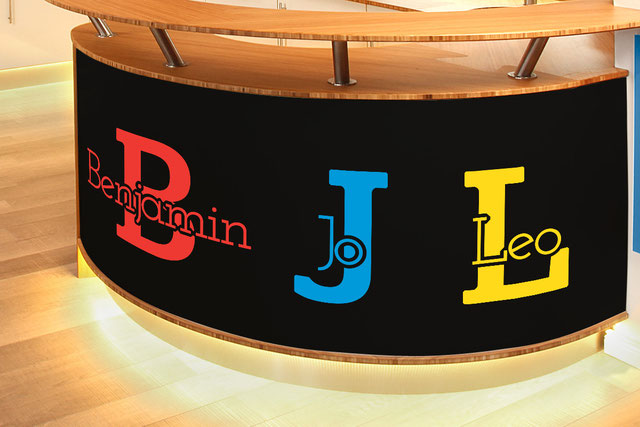 Customisable with the name of your choice!
Vinyl stickers with a name and first initial of the letter behind the name in a modern slab font.

Chose a size, how many letters in the name, colour and add it to the basket. When you check out leave the name and any customisations you want.
Customisation Options
If you ask, we can change the initial to your last name instead of the first letter on the name. We can also make custom sizes and special vinyl like glitter, leopard print, wood effect and florescent. The special vinyl will take longer to be delivered as we have to order it in.
For a girlie look you can add butterflies or hearts to your order to make the design super cute.
For boys clouds or bats will create an interesting customisation.
Design Ideas
New born gift!
Perfect for the couple that has been bought everything. A custom vinyl of their child's name will be the perfect personalised gift.
Name over beds
This might be a way of encouraging your children to stay in their bed instead of bed hopping.
Children's names on their doors
If you have a smooth flat door the vinyl will stick neatly on the door. If tell us the measurement of the maximum width of the area on the door before you order we can make sure it fits!
Marking out play areas
Does you child like playing under your feet in the kitchen? If you add their name to the wall you can make a fun play area to keep them safe.
Adopted Children
If you are adopting an older child, adding their name to the wall can make them feel settled and part of the family; like they belong at home.