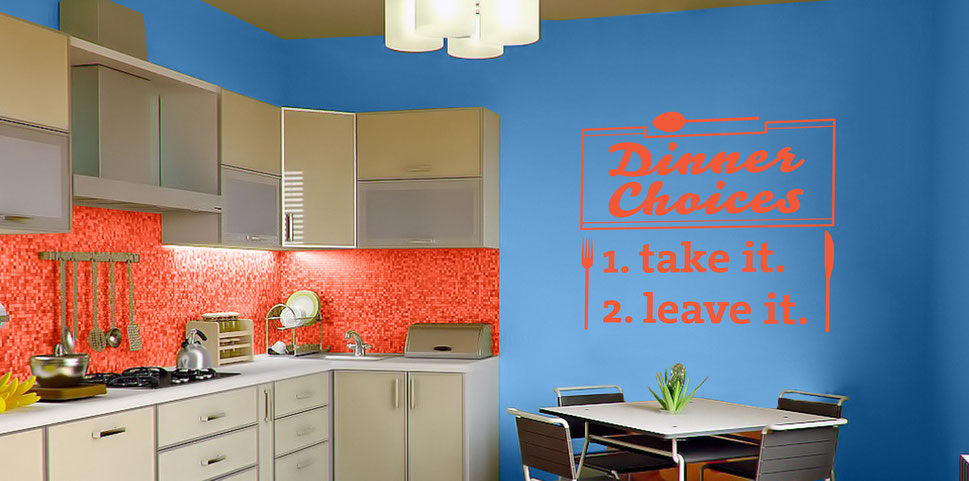 This design is perfect for a kitchen or dining room. Do you have fussy eaters or do people complain you are a terrible cook? Give them two choices for the menu, take it or leave it!
Customising the Design
The vinyl come in kit form for easy application. If you have a bit more space on your wall, you can cut up the design and re-arrange in your own design. The knife, fork and spoon, '1. take it.' and '2.leave it.' are easy to cut out and re-arrange. You could change the design by placing the options next to each other on the same line.
Another idea is to completely remove the knife, fork and spoon and use them to put on kitchen cabinets, fridges or drawers.
This is the beauty of fitting your own design, to come up with something that suits your taste!

Designed and Manufactured in Britian